OUR MISSION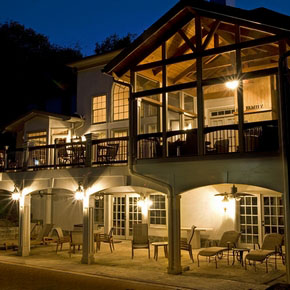 MOSAIC Design + Build provides an exceptional Indoor and Outdoor remodeling experience, embodying professional architectural and interior design, integrated construction services and outstanding client services for Atlanta area homeowners. We strive to be at the forefront of positive industry developments, including environmentally friendly and sustainable design and construction.
Our Guiding Principles
1. Practicing exceptional and sustainable design/build practices
At MOSAIC, we're committed to designing and building high quality and sustainable renovation projects.
We clearly define, document and practice our design and building processes.
We clearly define and share expectations for ourselves, our business partners and our clients.
We pay attention to the details.
We encourage the use of sustainable building materials and practices, energy efficiency, indoor air quality and comfort.
We use technology as a tool to enhance our services and end products.
2. Delighting Our Clients
To delight our clients, we must be diligent in the following ways:
We are agents and advocates for our clients, and in turn they will become our advocates (raving fans).
We act and respond with integrity at all times without rushing our clients.
We set and share realistic expectations with our clients and strive to surpass those expectations at every level.
We always ask, "Is there anything else I/we can do for you today?"
Our work jobsites are organized, safe and neat; day in and day out.
We maintain a constant awareness of the Client Experience – how would we want to be treated?
3. Building Win/Win Relationships With Our Business Partners
Successful working relationships are an essential component of our health and success as a business.
We are committed to each other's success.
We maintain clear communication and expectations.
We encourage and maintain long-term, positive and respectful relationships.
We are committed to reciprocal education.
We build connections to other businesses who share similar values.
4. Creating Consistent and Solid Profits
Profits are the lifeblood of our business.
Profits support our growth and development as a company and as individuals.
Healthy profits allow us to be involved in our community.
Solid profits allow us to enjoy industry-leading compensation packages.
Profits allow the luxury of long-term thinking and planning.
Profits allow for exhanced client service.
We are committed to being fiscally responsible and profitable.
5. Sharing a Fantastic Work Environment
Working at MOSAIC requires taking an active role in the company's business.
We are committed to each other's success.
We strive for constant improvement of our processes and resources.
We have an "open door" management environment.
Individual advancement and development are encouraged.
We provide a healthy and safe work environment.
Compensation for Associates equals or surpasses industry best.
We have fun.
6. Being Actively Involved in Our Community
We believe a business has an obligation to give back to the community of which it is a part.
Our staff is very active in community service around the Atlanta area.
We host learning and social events at our Atlanta facility.
We use our expertise and skill sets to assist our community.
We seek sponsorships and identify opportunities that allow us to participate in our community.
We are members and active participants in organizations that allow us to enrich our community.
Community Spirit
MOSAIC has recently provided financial or in-kind support to the following groups or organizations.
Agape Community Center
Atlanta Community Food Bank
Beth Israel Congregation
Chastain Park Arts Festival
Dunwoody Art Festival
Dunwoody High School Hockey Team
Dunwoody Nature Center
Dunwoody Soap Box Derby Association
First Montessori School of Atlanta
Georgia Power Project Share
Georgia Special Olympics
Harlem Baptist Church
Jewish Federation of Greater Atlanta
Mill Creek Baseball
PCMS-CV Classic
Peachtree Middle School
Project Open Hand
Samaritans of Greater Boston
Sandy Springs Concerts by the Springs
Sandy Springs Movies by Moonlight
Simply Buckhead Silent Auction
United Cerebral Palsy of Georgia