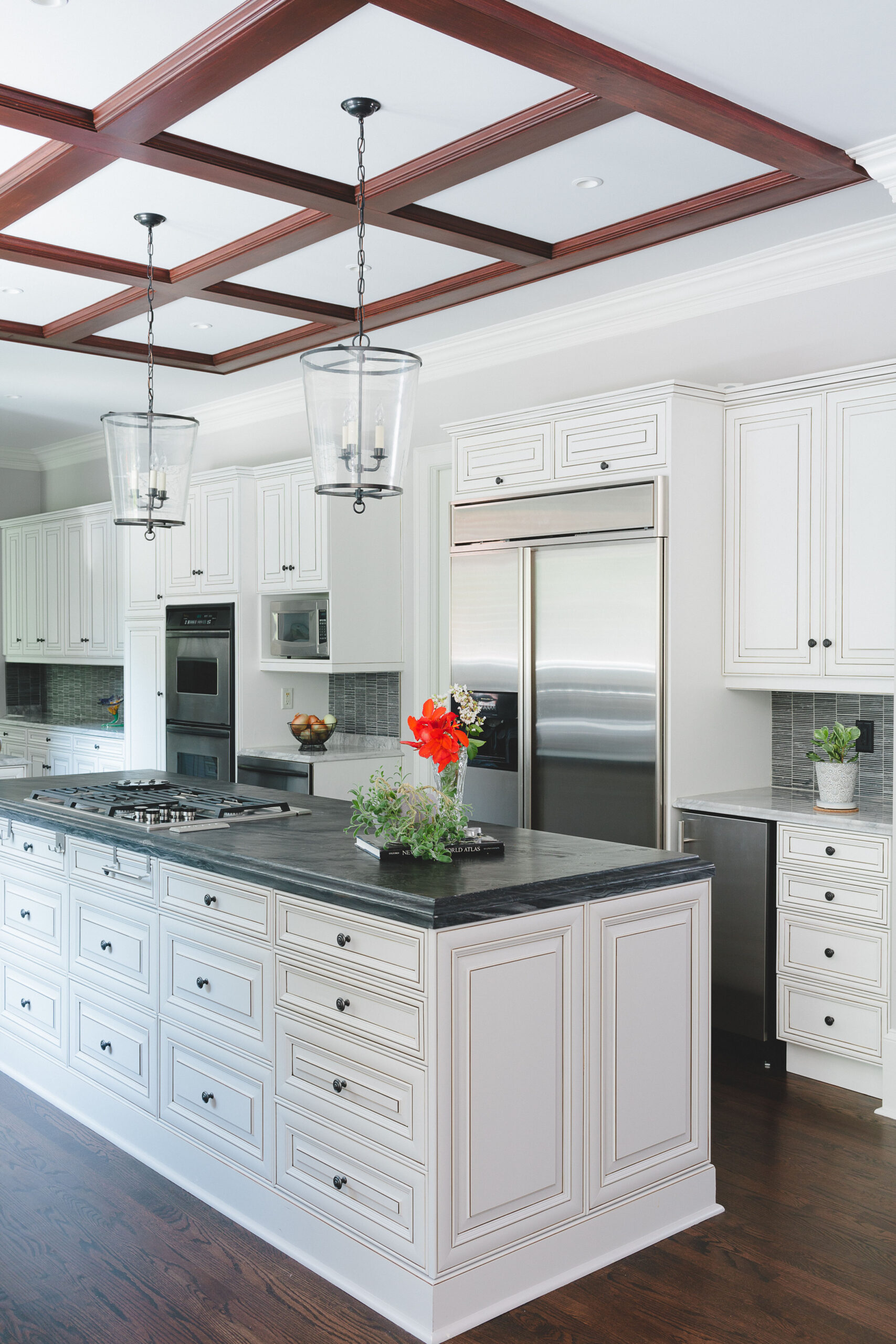 Kitchen design trends come and go, with some gaining widespread appeal and others with more limited popularity. Here's a look at what's happening in Atlanta.
Fusion of styles: Atlanta is a melting pot and people often fuse styles in the kitchen because the users prefer different styles, such as traditional and modern. Others eschew a "cookie cutter" look by hiring a designer to devise a blend of styles that expresses their individuality.
Multiple colors: The craze for a multihued kitchen is fading, and most clients now prefer a monochromatic look.
European style cabinets: Historically, this term refers to a method of building cabinets with a frameless box construction. Many cabinet makers have adopted this approach because it is simpler to build and provides easier access for users.
Multiples of appliances: The style and number of appliances is a highly personal choice. Installation of a second sink, dishwasher, or refrigerator is usually based on how much a homeowner entertains.  In the Jewish faith, "keeping Kosher" requires that certain foods do not mix or touch so multiples of some appliances are necessary.
Steam ovens: These are the latest craze in kitchen design. With the trend toward healthier eating, the popularity of steam ovens, often sold as replacements for the microwave, should grow.  Steam Ovens allow for the nutrients in food to be preserved during the cooking process.
Furniture-look pieces: Kitchen cabinetry designed to resemble furniture through the use of special shapes, moldings, panels, and colors is less common than a few years ago. Some customers, though, like the look when applied to a small kitchen island or vanity.
Outdoor kitchens: Momentum is strong for outdoor kitchens, which may be as basic as a grill and a storage unit. Adding a sink increases the complexity of construction and maintenance, but some customers like them.
Fireplaces: What's even hotter than outdoor kitchens? Fireplaces. Whether it's for warmth or atmosphere, Atlantans love to gather around portable or permanent outdoor fireplaces.
No more kitchen tables: Not very likely—most people still consider them essential. When renovating a kitchen, leave room for a table with seating for four, rather than taking up space with an exceptionally large island, since future buyers may favor traditional seating. If space is tight, consider a multipurpose table-style island.
Wine refrigerators: In many upscale kitchens, customers who enjoy wine want specialized storage areas, whether it be a wine refrigerator or a wine cellar.
Aging In Place: With more people hoping to "age in place," demand is up for kitchen and bath renovations that could later accommodate users who require walkers or wheelchairs for mobility.
Tone it down: Increasingly, people seek to lessen the "noise" in their environment and lead a softer, quieter lifestyle. This could be done through soothing color choices or adding features to absorb or block sound.
Granite to quartz: Quartz is gaining lots of ground as the new material for countertops.  As styles run more transitional to modern Quartz offers a sleeker look than veiny granite.  It is also a nonporous material and more forgiving of the inevitable spills.
Flooring: Pre-engineered floors, solid wood floors, are increasingly popular because homeowners can bypass the mess of installing a site-finished floor.
Source: Jennifer Reed, CMKBD, Remodeling Consultant, MOSAIC Group [Architects and Remodelers] in Atlanta, GA