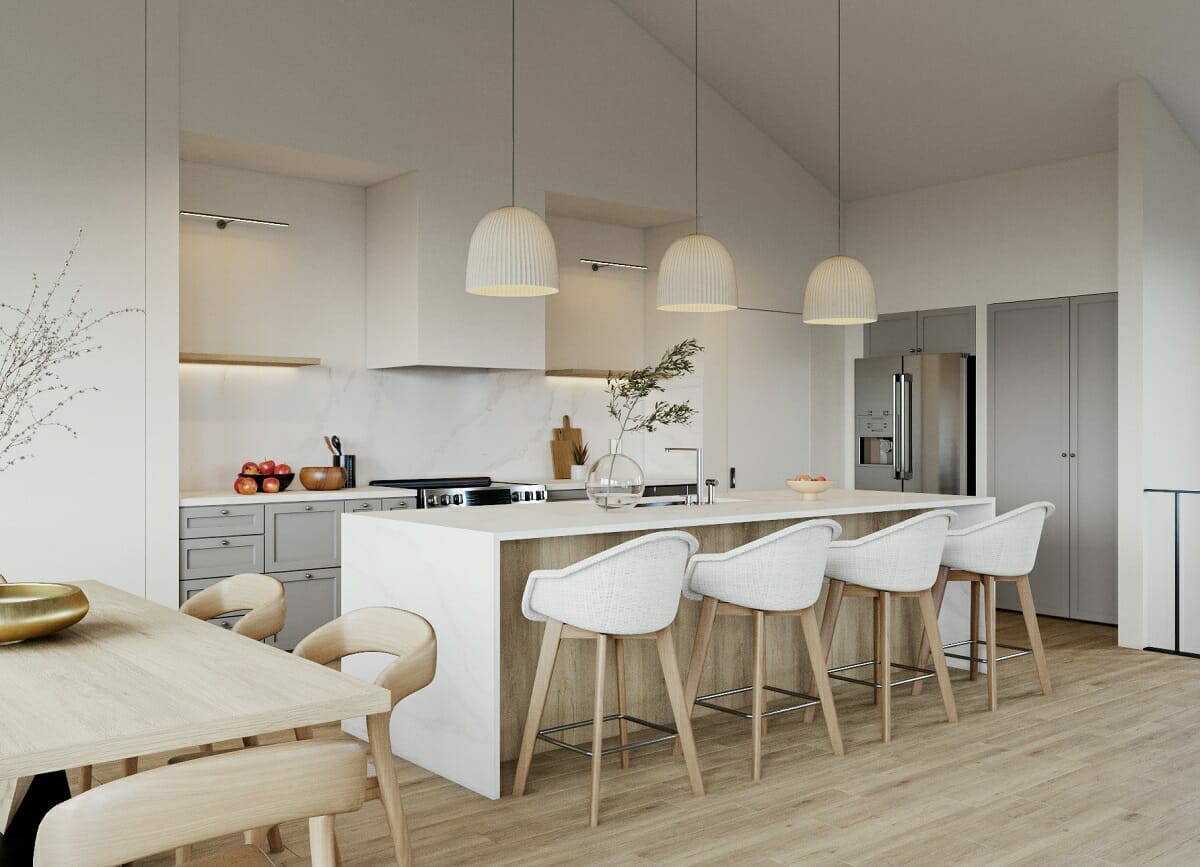 Kitchen remodeling trends are constantly evolving, here are some of the top trends that are likely to be popular in 2023.
Smart kitchens: With the increasing popularity of smart home technology, more and more homeowners are opting for kitchens equipped with smart features such as voice-controlled appliances, automated lighting, and hands-free faucets.
Sustainability: Environmentally conscious homeowners are looking for ways to make their kitchens more sustainable, from using recycled materials to installing energy-efficient appliances.
Bold Colors: Bold, statement-making colors are becoming increasingly popular for kitchen cabinetry, countertops, and backsplashes.
Mixed materials: Mixing different materials such as stone, wood, metal and concrete, is a growing trend that creates a unique, eclectic look in the kitchen.
Large islands: Large kitchen islands are still a popular choice for homeowners, serving as the focal point of the kitchen and providing additional counter space and storage.
Hidden appliances: Integrating appliances into the cabinetry and concealing them behind cabinet doors is a trend that is gaining popularity for its sleek, streamlined look.
Open shelving: Open shelving is a popular alternative to traditional upper cabinetry that creates an open, airy feel and allows homeowners to display their favorite dishware and decor items.
Multifunctional spaces: The kitchen is no longer just a place to cook and eat, but often serves as a gathering spot, workspace, and entertainment center, leading to an increased demand for versatile, multi-functional kitchen designs.
These are just a few of the trends that are likely to be popular in kitchen remodeling in 2023. It's important to choose the elements that best suit your personal style and the specific needs of your household. When you're ready to pursue a remodeling project in your home, give us a call at 770.670.6022 or fill out a Schedule A Consultation form here.