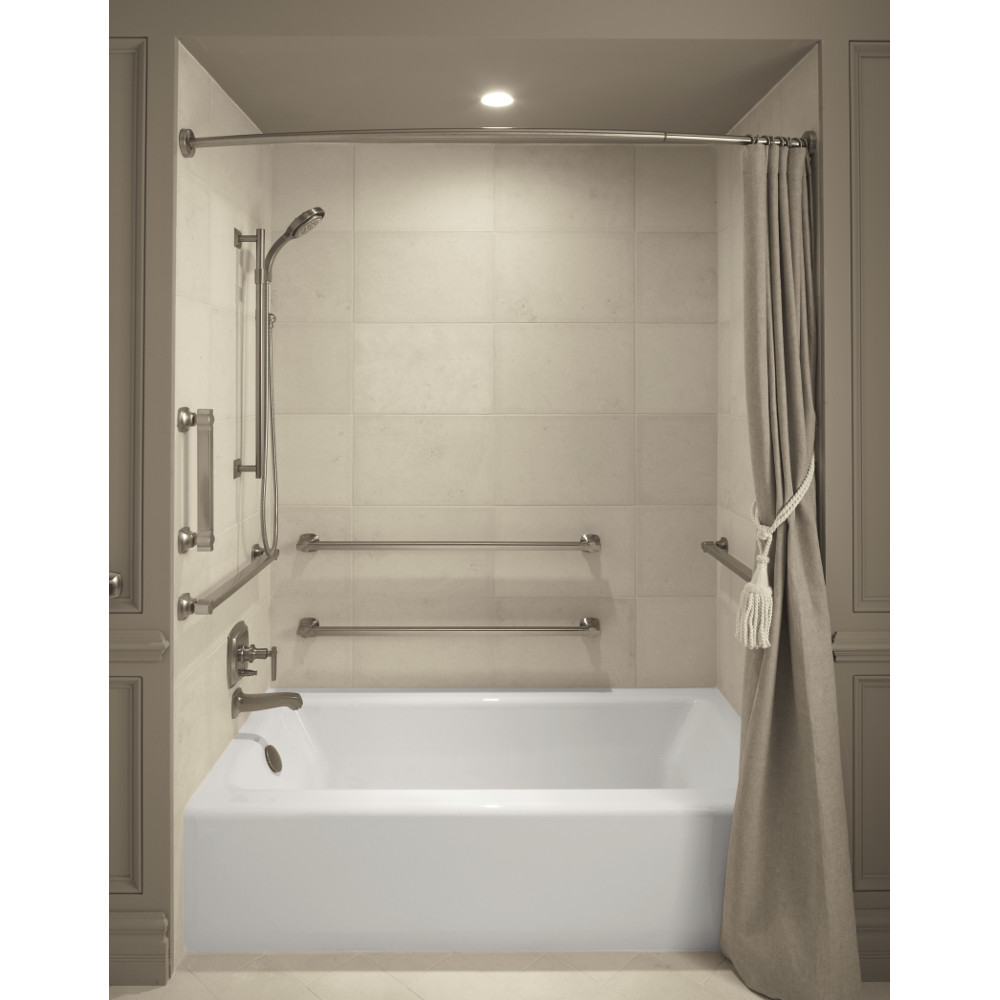 Have grab bars evolved since 1990 when the Americans With Disabilities Act was enacted? Grab bars back then were very institutional looking and certainly not very attractive. Since then they have become an integral piece of the bath accessory lines and are actually quite attractive.
As the aging in place movement has picked up momentum, have grab bars "mainstreamed" into bathrooms? Yes, they are now offered within plumbing suites and can be ordered to match the rest of the accessories in the room. Most of them look like towel bars.
Are there ways to mount grab rails in areas where the studs don't line up with the ends of the bard? There are anchors that are approved for hollow wall installation when no studs are accessible.
Have shower seats been mainstreamed into normal bathroom decor? Yes, we went for a long period of time building shower seats into showers. Now more people are opting for more mobile applications.
Are there rules of thumb for deciding where the seats should be placed? They should be placed out of the main stream of the water, should not infringe on the minimum size of the shower, and should sit 17-19 inches off the floor and approximately 15 inches in depth. Grab bars should be placed horizontally on three walls of the shower (but never behind the seat). The bars should be mounted 33-36 inches off the floor.
What kinds of finishes should be considered for shower seats? Built-in shower seats are usually clad with the same material as the rest of the shower but teak portable seats as well as teak drop-down seats are also increasing in popularity.
Source: Jennifer Reed, CMKBD, CAPS, Remodeling Consultant, MOSAIC Group [Architects and Remodelers] in Atlanta