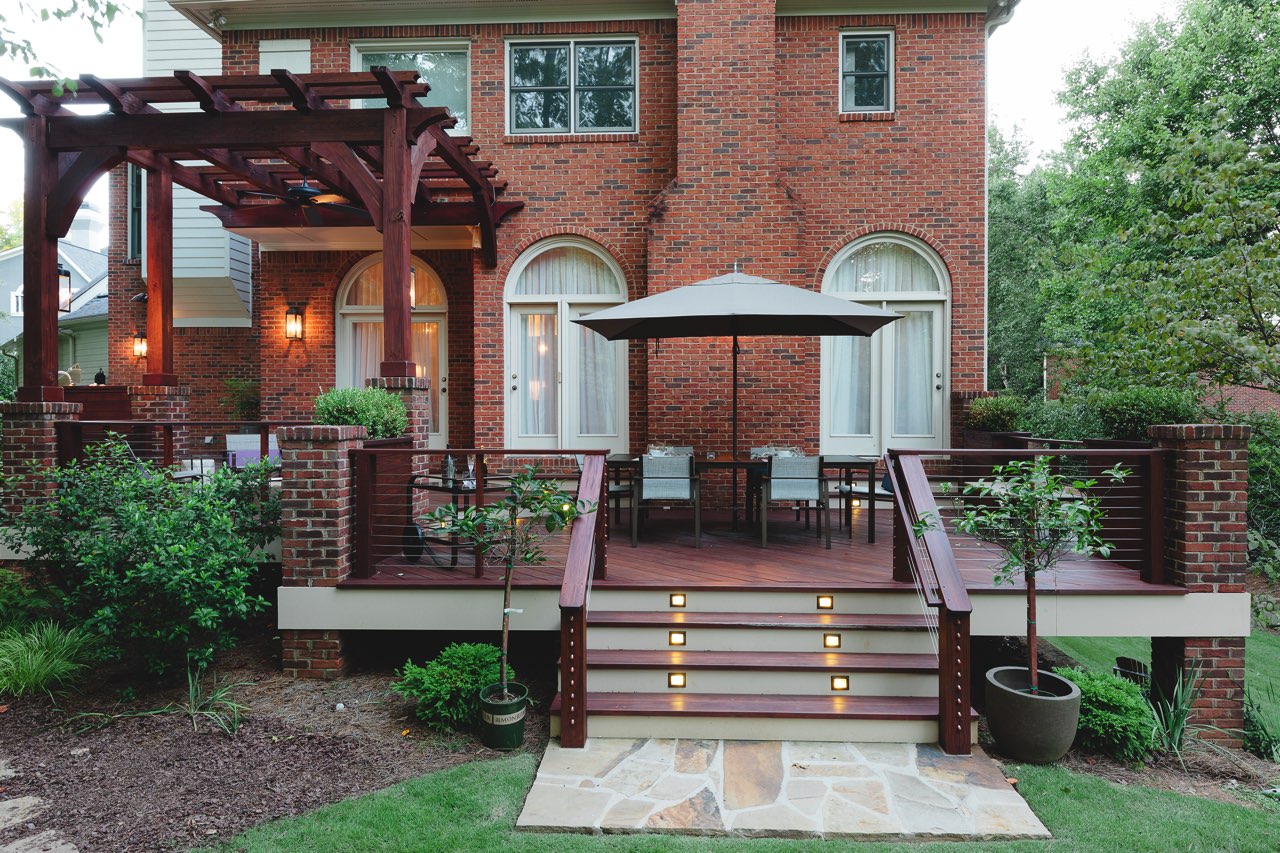 The benefits of adding a deck or patio to your Atlanta home are wide ranging. So, consider these benefits for your own home:
Increased living space: A deck or patio can provide additional outdoor living space where you can entertain guests or relax with your family. This can help to alleviate the feeling of being cramped inside your home. It can also give you a comfortable place to enjoy the beautiful Atlanta weather.
Boosted property value: Adding a deck or patio can increase the overall value of your home. According to studies, outdoor living spaces can have an ROI (return on investment) of up to 80%.
Enhanced aesthetics: A deck or patio can improve the overall appearance of your home's exterior. With various design options, you can choose a style that complements the architecture of your home and enhances its curb appeal.
Increased functionality: Adding a deck or patio can make your yard more functional, especially if you have a sloped or uneven landscape. It can provide a level surface where you can put outdoor furniture or a grill. This would make it easier to enjoy outdoor activities.
Improved health and wellbeing: Spending time outdoors can have numerous benefits for your health and wellbeing. Benefits include reducing stress levels, improving mood, and increasing physical activity. A deck or patio can provide a space where you can enjoy the outdoors without leaving the comfort of your home.
Reduced maintenance: Unlike a lawn or garden, a deck or patio requires minimal maintenance. You can spend more time enjoying your outdoor living space and less time mowing or weeding.
Overall, the benefits of adding a deck or patio to your Atlanta home are significant. Are you ready to pursue a remodeling project in your home? Give us a call at 770.670.6022 or fill out a Schedule A Consultation form here.