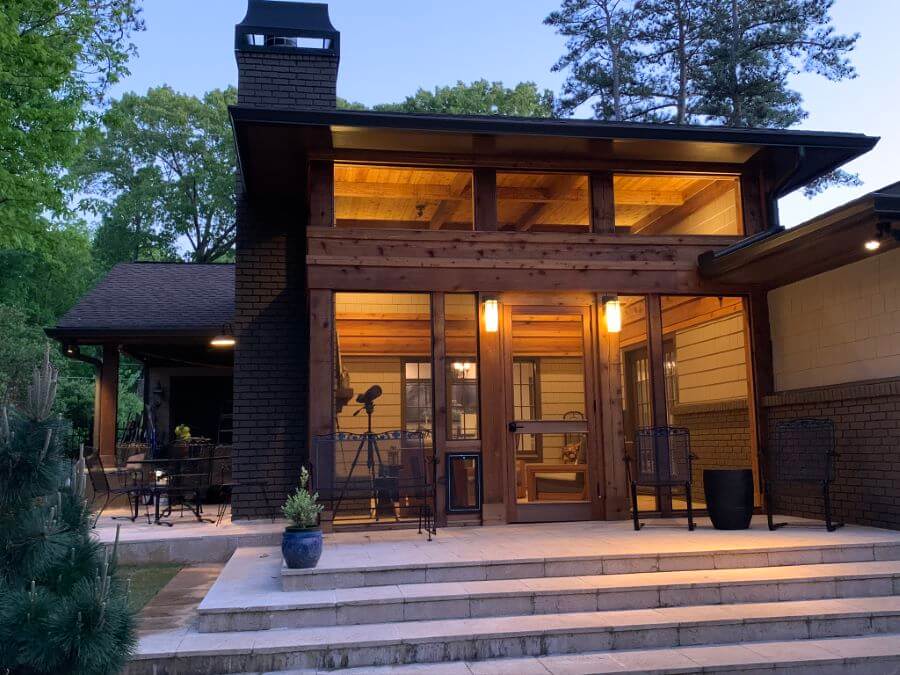 If you're considering adding a porch to your Atlanta home, there are several important considerations to keep in mind. Here are a few:
Building Codes and Permits: It's essential to obtain the necessary permits and comply with building codes for any home addition, including a porch. Be sure to check with your local authorities before starting construction.
Design and Style: Consider the overall look and feel of your home and choose a porch design and style that complements it. You may want to work with an architect or designer to create a porch that enhances your home's curb appeal.
Size and Shape: Determine the size and shape of your porch based on your needs and the available space. Think about how you plan to use the porch and whether you want it to accommodate seating, dining, or other activities.
Materials: Choose high-quality materials that are durable, weather-resistant, and low maintenance. Popular porch materials include wood, composite decking, brick, stone, and concrete.
Lighting and Electrical: Consider the lighting and electrical needs of your porch. You may want to install outdoor lighting fixtures, ceiling fans, or outlets for appliances and electronics.
Accessibility: Make sure your porch is accessible for all members of your household, including those with mobility issues. Consider incorporating features like ramps or handrails if needed.
Budget: Determine your budget for the porch addition and plan accordingly. Be sure to factor in the cost of materials, labor, permits, and any additional features you want to include.
When you're considering adding a porch to your Atlanta home, be sure to think about these factors to help you decide your direction. Are you ready to pursue a remodeling project in your home? Give us a call at 770.670.6022 or fill out a Schedule A Consultation form here.