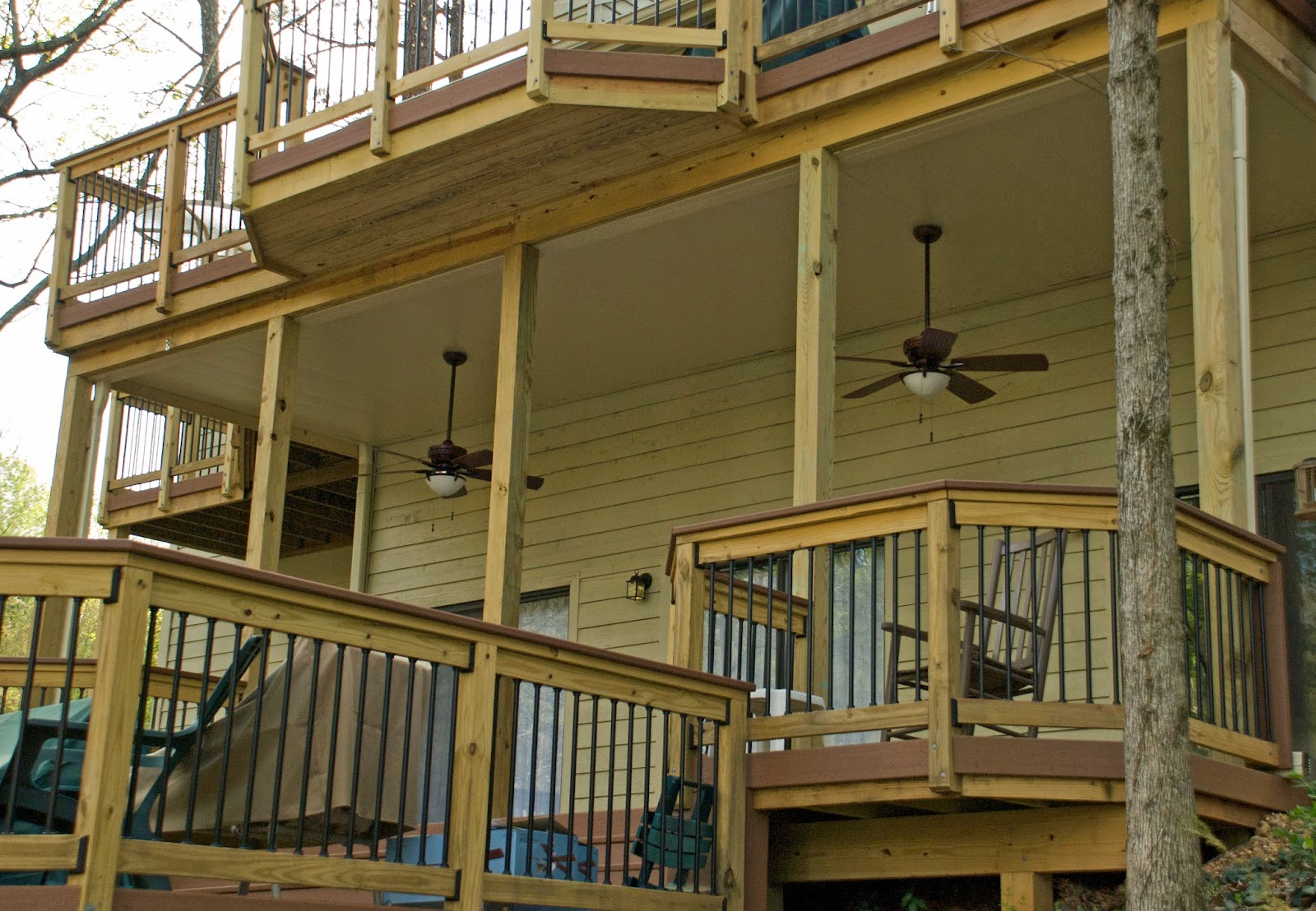 (Magnolia Outdoor Living is one of MOSAIC Group's preferred vendors.)
Want to create an outdoor living space that you can enjoy in all seasons? Think "Under the Deck." This often underutilized area offers the perfect spot for dining, entertaining or just relaxing. And, best of all, you can install a simple rectangular deck system in only one to two working days. Just in time for those football game-day parties!
Here are six basic considerations:
1. What materials are used in the Magnolia Underdeck system? All of the components are manufactured from aluminum. They are available in 28 different colors. The fasteners are stainless steel screws
.
2. Can I install one of your systems myself? The system is designed to be installed by anyone with basic construction experience and a few ordinary tools. We also have qualified installers in 36 states.


3. Does your underdeck system require maintenance? All systems need periodic maintenance. We suggest removing a panel or two every two to three years to do a visual inspection. Look for any standing water or accumulated debris. Although a modestly handy homeowner is capable of maintaining a Magnolia Underdeck system, we also offer this service at a reasonable cost.
4. Does my system need to be ventilated?
A system that does not hold water will dry out between showers without additional ventilation.
5. Can I install ceiling fans or lights? Ceiling fans, lights, porch swings and sling chairs can be easily mounted to our system.
6. How much should I budget for an underdeck system? Installed systems are priced by the square foot. Shapes and other factors can influence the pricing. There are additional charges for lights, fans, speakers and special colors.
For more information contact MOSAIC Group at 770.670.6022 or Magnolia Outdoor Living at 404.642.1040.