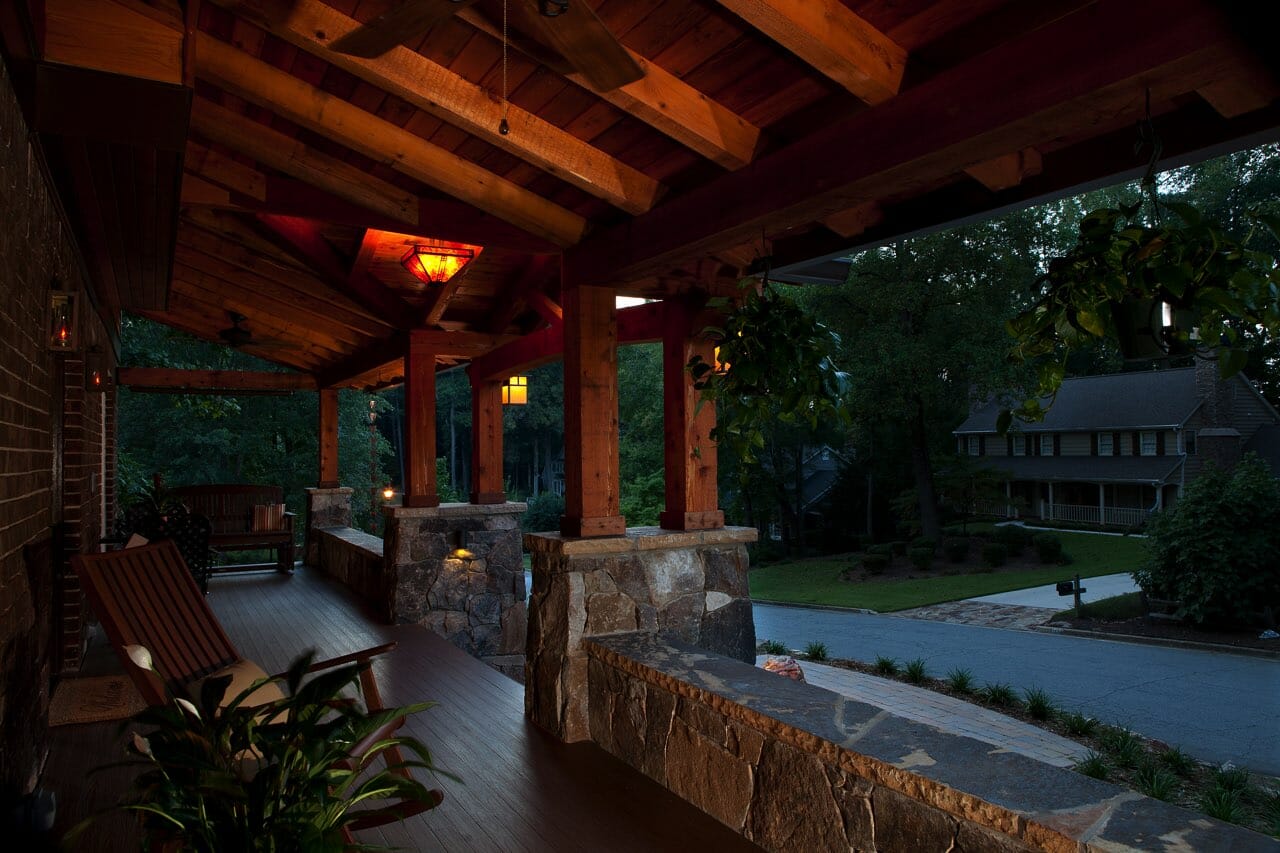 Atlanta, GA is one of the cities known for its charming historic neighborhoods and beautiful architecture. Here are some ideas for creating a gorgeous front porch in Atlanta:
Add a swing: Nothing says southern charm quite like a porch swing. It's a perfect place to relax and enjoy the beautiful Atlanta weather.
Use plants: Plants are a great way to add color and texture to your porch. Consider using hanging baskets, potted plants, or a trellis with climbing vines.
Install a ceiling fan: Atlanta summers can be hot and humid. A ceiling fan can help keep your porch cool and comfortable during the summer months.
Use outdoor rugs and cushions: Add a pop of color and comfort to your porch with outdoor rugs and cushions. They can help make your porch feel cozy and inviting.
Add lighting: Lighting can add ambiance and make your porch more functional in the evening. Consider installing a porch light, string lights, or lanterns.
Use natural materials: Incorporating natural materials like wood, wicker, and stone can add a rustic and timeless feel to your porch.
Create a seating area: A porch is the perfect place to entertain guests or enjoy a quiet evening alone. Consider creating a seating area with comfortable chairs or a loveseat.
Add architectural details: Architectural details like columns, railings, and trim can add character and charm to your porch. Consider adding these elements to enhance the overall look and feel of your porch.
These are excellent ideas for creating a gorgeous front porch in Atlanta. By incorporating these ideas, you'll without a doubt add curb appeal and value to your home! Are you ready to pursue a remodeling project in your home? Give us a call at 770.670.6022 or fill out a Schedule A Consultation form here.