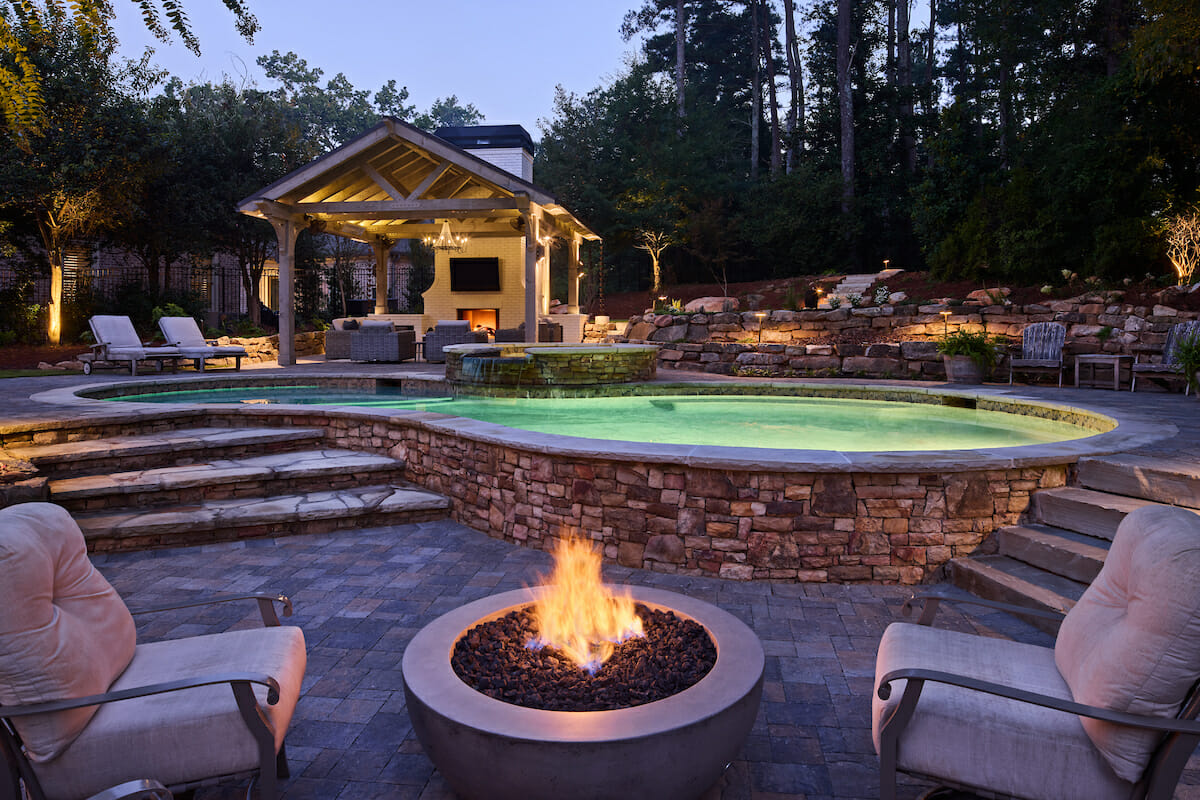 Creating an outdoor oasis at your Atlanta home can provide a wonderful space for relaxing and entertaining. So, here are some ideas to help you get started:
Add a Water Feature: Install a fountain or pond to create a soothing water feature that can help mask noise from nearby streets.
Create a Cozy Seating Area: Use comfortable outdoor furniture to create a cozy seating area where you can relax and enjoy the view. So, consider adding cushions and throws for added comfort.
Install a Fire Pit: A fire pit can create a warm and inviting atmosphere for socializing with friends and family during cooler evenings.
Add Some Greenery: Plant trees, shrubs, and flowers to add color and texture to your outdoor space. You can also add potted plants for a portable touch of nature.
Install Outdoor Lighting: Lighting can create a magical atmosphere and enhance the beauty of your outdoor oasis. Consider adding string lights, pathway lights, or lanterns to create a warm and inviting ambiance.
Build a Pergola or Gazebo: A pergola or gazebo can provide shade and protection from the elements. Also, they can create a stylish focal point for your outdoor space.
Create an Outdoor Kitchen: An outdoor kitchen can provide a convenient space for cooking and entertaining. Consider adding a grill, sink, and refrigerator to create a functional and stylish outdoor kitchen.
Install a Hot Tub or Pool: A hot tub or pool can provide a luxurious touch to your outdoor oasis. The can also provide a place to cool off during hot Atlanta summers.
Remember, the key to creating an outdoor oasis at your Atlanta home is to combine elements that appeal to your personal style and preferences. So, start with these ideas and let your imagination guide you as you create your perfect outdoor retreat. Are you ready to pursue a remodeling project in your home? Give us a call at 770.670.6022 or fill out a Schedule A Consultation form here.