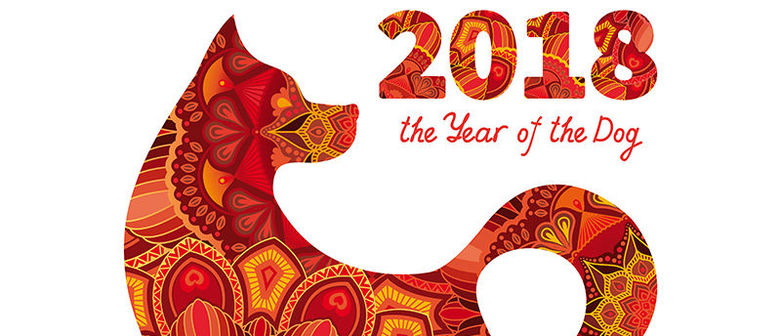 The Chinese New Year is upon us, and 2018 is the Year of the Dog. The Year of the Dog highlights dependability and loyalty in work and relationships, and for those of you that have a dog [or any pet in general!] you know that our furry companions are as loyal as they come. Here at MOSAIC, we get plenty of requests from our clients to design spaces that are pet-friendly, or even designing specific elements into the home that cater to our furry friends. Baxter our office canine agrees that taking our furry friends into account when designing makes for a happire family all round.
Pet Food Station
I don't know about you, but my dog food sits in a plastic container in my pantry and the bowls sit on the kitchen floor, neither of which sits in close enough proximity with one another to be incredibly convenient. We love designing food bowl stations for our clients—whether the bowls are built into a cabinet opening or tucked away in a drawer, a designated food bowl space is perfect for every pet owner [I can't be the only one that's kicked over the food/water bowl as I walk past it!]. Another great addition is a pullout "trash" unit, which is installed directly next to the food bowl station to house pet food, treats, and other miscellaneous items.

Integrated Pet Beds

A pet bed is one of the most crucial items every pet owner needs so that your furry companion has a warm, comfortable place to sleep. Yet that big, fluffy bed always seems to creep its way in the middle of the floor where you're constantly tripping over it or having to move it out of your way. Many clients request an integrated space for the pet's bed that is plush, cozy, and out of the way. This can be created through a designated bed area, or simply just an opening or alcove that the pet bed slides into. For those of us who have animals that are kenneled at times, consider a cozier built-in kennel area as opposed to a standard cramped wire cage.

Pet Washing Station
If you're like me, you wash your dog in one of two places: the kitchen sink or the bathtub. For some, it's not the most appetizing feeling knowing you're washing your dishes in the same place you wash your pet. Designated pet washing stations are becoming more and more popular amongst pet owners, mostly incorporated into mudrooms and laundry rooms. Don't just think of this as a space for your pet either—imagine being able to use this as a washing station for dirty boots after working in the garden, or washing off your kids cleats after soccer practice. It's truly a functional area for even non-pet owners!

As you begin your next project, remember not to forget your furry companion! These designs not only create a more convenient lifestyle for you, but also provide a happy haven for your pet.
Post by Melissa Austin