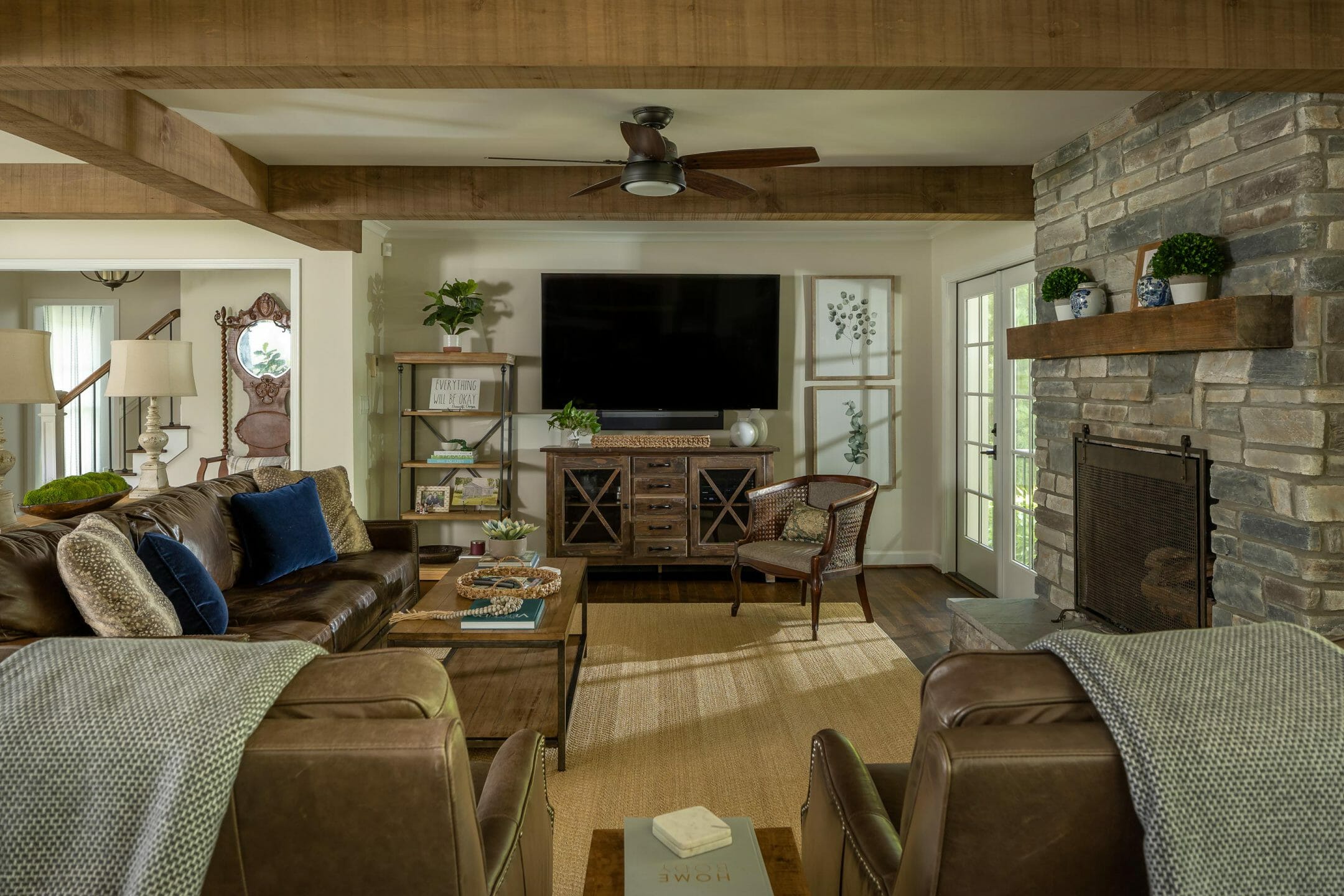 As the leaves begin to change and the air turns crisp, it's time to welcome the warmth and comfort of fall into your home. Fall is not only a season of pumpkin spice lattes and cozy sweaters; it's also an excellent opportunity to refresh your living space with some inviting autumn-inspired interior design trends. Here, we will explore popular interior design trends for the fall season, including warm color palettes, cozy textures, and seasonal decor. We'll also provide valuable advice on how to effortlessly incorporate these trends into your home remodeling projects.
Warm and Inviting Color Palettes:

Fall is all about embracing the rich, warm hues that mimic the changing leaves outside. Consider incorporating colors like deep reds, burnt oranges, earthy browns, and mustard yellows into your interior design. These tones can be used on walls, furniture, or even as accent colors through decor items like throw pillows and blankets.
To balance the warmth, you can pair these autumnal colors with neutral shades like beige, taupe, or gray to create a harmonious and inviting atmosphere.

Cozy Textures:

When it comes to creating a cozy fall ambiance, textures play a crucial role. Incorporate plush and tactile materials into your decor to make your space feel warm and inviting. Some popular choices include faux fur throws, knitted blankets, and velvet upholstery.
Don't forget about the floors! Consider adding a soft and plush area rug that not only provides warmth underfoot but also adds visual interest to your space.

Seasonal Decor Elements:

To fully embrace the fall season, adorn your home with seasonal decor elements. This can include decorative pumpkins, gourds, and autumn wreaths. These items not only add a touch of the season but also serve as conversation starters and focal points in your design.
Candles with cozy scents like cinnamon, apple spice, or pumpkin spice can create a warm and inviting ambiance throughout your home.

Incorporating Natural Elements:

Fall is the perfect time to bring a bit of the outdoors inside. Consider decorating with natural materials like wooden furniture, stone accents, and leafy green plants. These elements not only add a sense of warmth but also connect your space with the natural beauty of the season.

Lighting for Cozy Evenings:

As the days grow shorter, pay attention to your lighting. Incorporate soft, warm lighting through the use of table lamps, floor lamps, or even string lights. These lighting choices can create a cozy and intimate atmosphere, perfect for relaxing evenings.

Personalize Your Space:

Lastly, remember that your home is a reflection of your personality. While embracing fall trends, don't forget to add personal touches that make your space uniquely yours. Incorporate your favorite fall-themed artwork, family photos, or sentimental decor items to infuse your personality into the design.
With these cozy fall interior design trends in mind, you can transform your home into a welcoming haven for the autumn season. Whether you're embarking on a full home remodeling project or simply looking to make some seasonal updates, these tips will help you create a space that's not only stylish but also warm and inviting. Embrace the beauty of fall and enjoy the comfort of your cozy, autumn-inspired abode! Give MOSAIC Design + Build a call at 770.670.6022 or fill out a Schedule a Consultation form here.