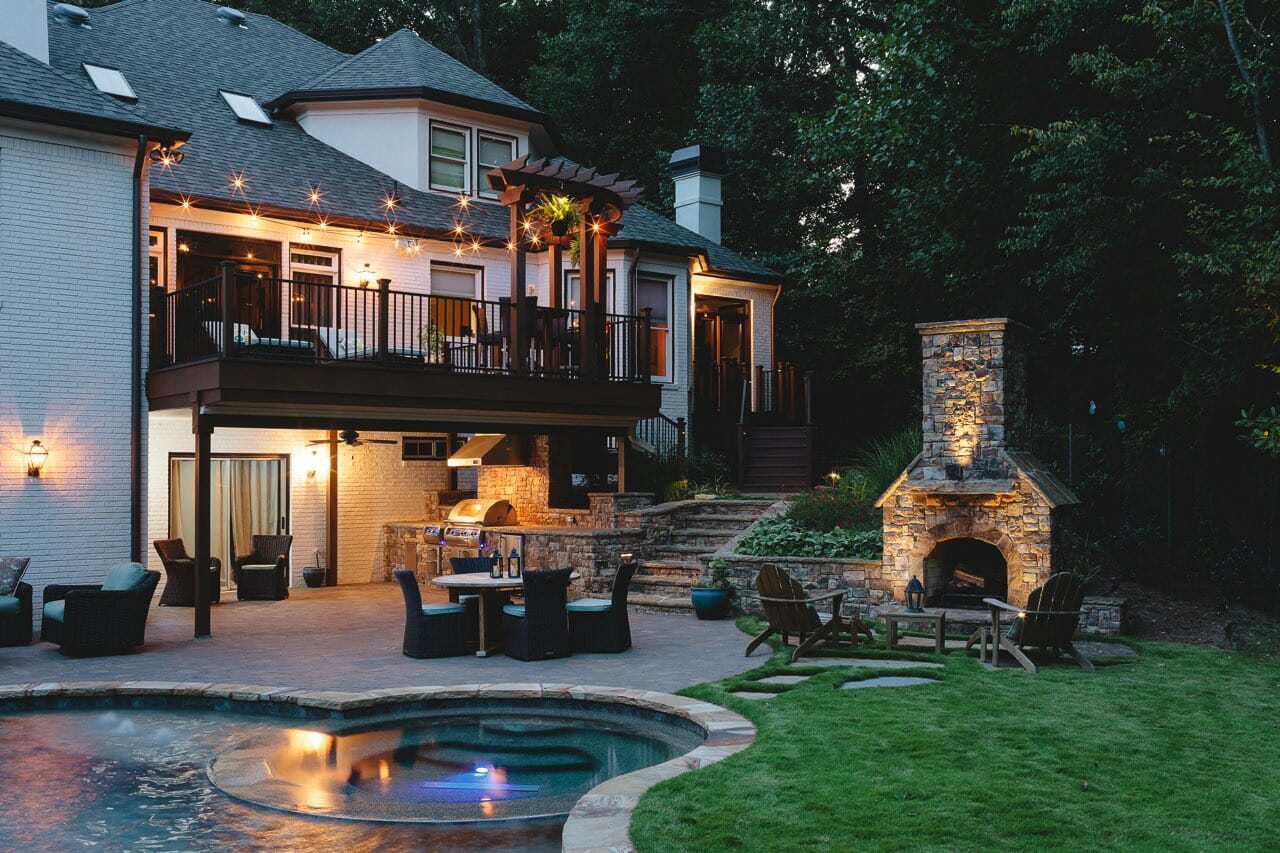 As the vibrant colors of summer transition into the warm, earthy tones of fall, it's the perfect time to prepare your home for the upcoming change in seasons. Fall is not only about pumpkin-spiced lattes and cozy sweaters; it's also the ideal time to ensure your home is ready for the colder months. Proper fall maintenance can save you time and money in the long run by preventing costly repairs during winter. In this blog post, we'll offer essential fall maintenance tips to help you get your home in top shape for the coziest season of the year.
1. Gutter Cleaning and Inspection
To prevent foundation damage, start your fall maintenance routine with thorough gutter cleaning and inspection. Falling leaves and debris can quickly clog your gutters, causing water to overflow and potentially damage your home's foundation.
2. Roof Inspection
Before winter, conduct a comprehensive roof inspection to identify and address any issues that could lead to leaks. Your roof is your home's first line of defense against the elements, so it's vital to give it some attention before winter arrives.
3. HVAC Maintenance
Ensure energy-efficient heating during fall and winter by scheduling professional HVAC maintenance. Your heating, ventilation, and air conditioning (HVAC) system plays a crucial role in keeping your home comfortable during the colder months. Don't wait until winter to ensure it's in optimal condition.
4. Seal Windows and Doors
Boost energy efficiency by sealing any drafts around windows and doors in your home. Proper insulation is key to keeping your home warm and energy-efficient during the fall and winter.
5. Lawn and Garden Care
Prioritize fall yard maintenance by raking leaves and preparing your garden for the winter ahead. Fall is an excellent time to prepare your yard and garden for the winter months.
6. Test Smoke and Carbon Monoxide Detectors
Prioritize safety by conducting regular checks on smoke and carbon monoxide detectors in your home. Safety should always be a priority in your home.
7. Prepare for Winter Emergencies
Be prepared for winter emergencies by assembling a well-stocked kit and familiarizing yourself with your home's shut-off valves. Winter storms or power outages can happen, and being prepared is essential.
By following these fall maintenance tips, you can rest assured that your home is prepared for the colder months ahead. Taking proactive steps now will not only help you avoid costly repairs but also create a cozy and safe haven for you and your family to enjoy throughout the fall and winter seasons. Embrace the changing leaves and crisp air with the peace of mind that your home is in excellent shape. And when you are ready tackle a home remodeling project, give MOSAIC Design + Build a call at 770.670.6022 or fill out a Schedule a Consultation form here.