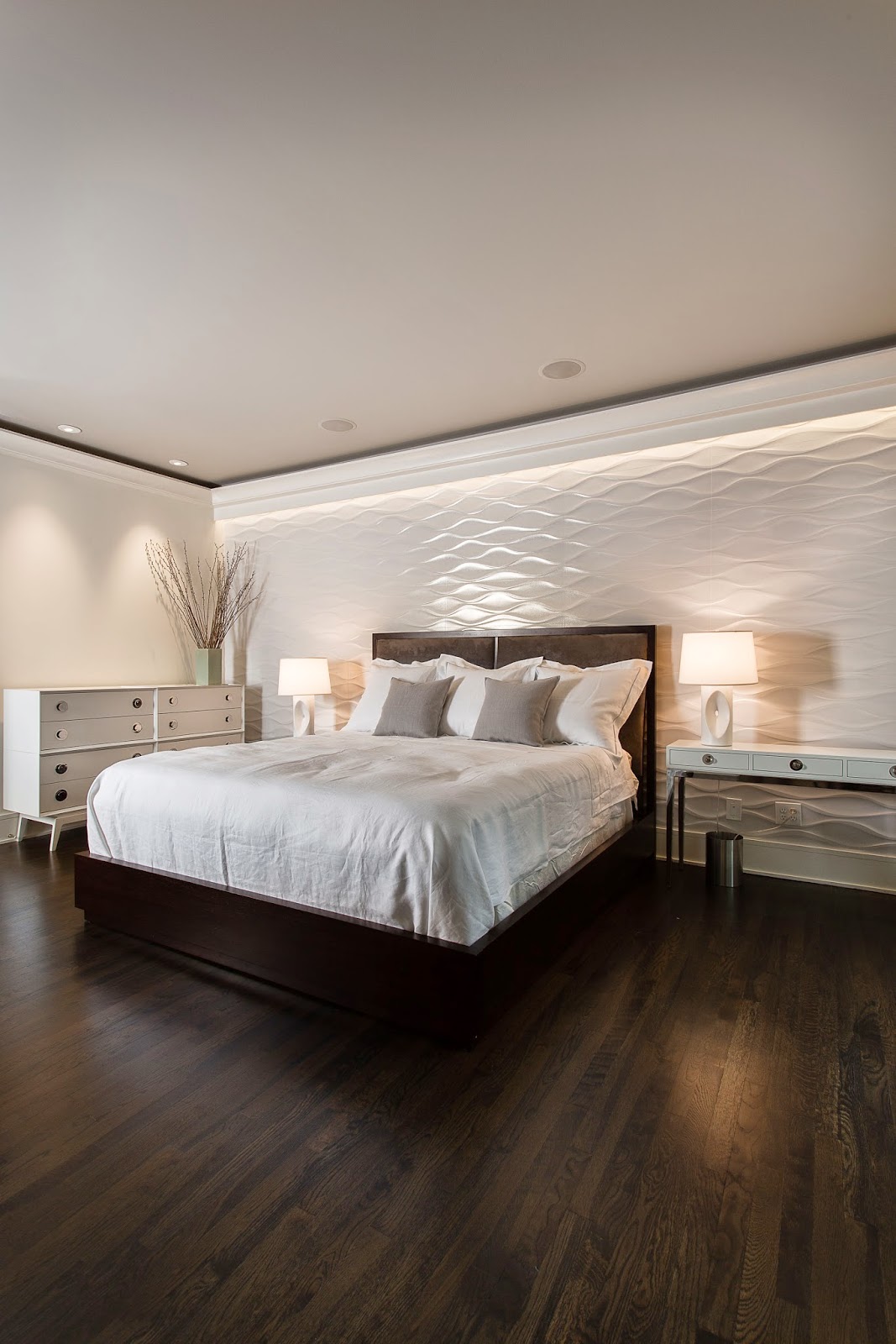 Your master suite is a place to unwind and escape from the pressures of the day. An upgrade that incorporates new trends and technologies can transform the suite into a luxurious yet functional retreat as well as a good investment when you decide to sell your home.
The master bath offers many opportunities to create a space tailored to your lifestyle. Large garden tubs, once all the rage, have declined in popularity as people have discovered that they don't spend nearly as much time in them as they had expected. Plus, these tubs take up a large amount of space. Why not replace the tub with a large custom shower featuring numerous options, such as built-in audio and television or a spa-like steam shower?
If you plan to remain in your house for some time, you may want to consider a larger shower bench, hand grips, a handheld shower head, slip-resistant flooring or a curbless shower that would not be a hindrance for someone with reduced mobility. Or, plan ahead and work with your remodeler or designer to ensure that these features could be integrated later. You may want to opt for bigger tiles with fewer grout joints, which will require less maintenance.
Photo: MOSAIC Group
A luxury that may quickly become a necessity is a heated bathroom floor. The heating system can be programmed to turn on at a set time, warming the floor and the entire room before you get out of bed. If this idea appeals to you, discuss it with your remodeler as soon as possible since the heating elements cannot be installed after flooring has been laid down.
To brighten the bath area, add more natural and artificial light. LED lighting is gaining popularity in master baths, and while you're remodeling you may want to install more windows or even a skylight. In the South, the best orientation for a skylight is northern or eastern exposure. Light from a southwestern exposure will quickly lead to overheating on warm days.
Remodeling your bath area may give you more storage space. Attractive cabinetry is available in many styles and colors, and design experts can help you choose cabinets of varying heights that will provide the necessary space without overcrowding the room.
In the bedroom, you can freshen the appearance from floor to ceiling. Break from tradition and forgo carpeting in favor of hard flooring, which is easier to keep clean. Think of lighting as an essential design component and choose fixtures based on what you want to do in the room as well as to provide a touch of ambiance. Ask your remodeler about installing high-tech lighting controls that you can operate with a remote or smart phone. For the walls, think about texture as well as color in the paint selection or, if you're more adventurous, consider tile.
Rick Goldstein, architect and co-owner, MOSAIC Group [Architects and Remodelers] in Atlanta, GA