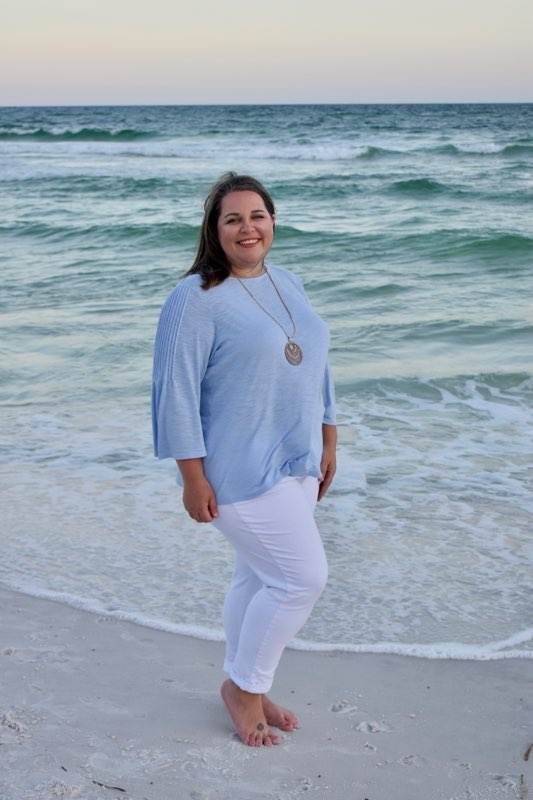 We recently had the chance to catch up with one of our amazing Interior Designers,  Jeanne'.  We asked her a few questions about her background, hobbies, and her journey that led her to her career at MOSAIC today.
Tell us a bit about yourself.
I have a daughter who is 6 years old and started first grade. My hobbies (when I have time for them) include building furniture, cooking, and relaxing at the lake.
How did you get started in Interior Design?
Honestly, I took a career assessment and it was one of the suggestions, and Brenau happened to have a great Interior Design program, so I gave it a shot!
What fuels your passion for design?
Most of our clients are rearranging multiple spaces to solve a challenge in their home. I love the puzzle of gathering their requests and figuring out the best way to accomplish it in their space. I can envision a space, how the layout will flow, and how it will look in my head. Thankfully, our 3D drafting program allows me to easily get my visions onto paper where the client can see it, too!
What is your favorite part about the design process? 
My favorite part of the design process is during the Schematic Design phase, where we are focusing on the flow, usability and functionality of the space and its overall layout.
Where do you find your design inspiration? 
I suffer from insomnia, so I spend lots of nights looking at Instagram, Houzz and Pinterest.
What has been your favorite MOSAIC project to work on so far? Why? 
This modern kitchen has been my favorite
MOSAIC
project so far, because it pushed my creativity and allowed me to think outside the "cabinet box".  It was fun working closely with the custom cabinet builder that could and would build anything I designed, it gave me a lot of freedom.