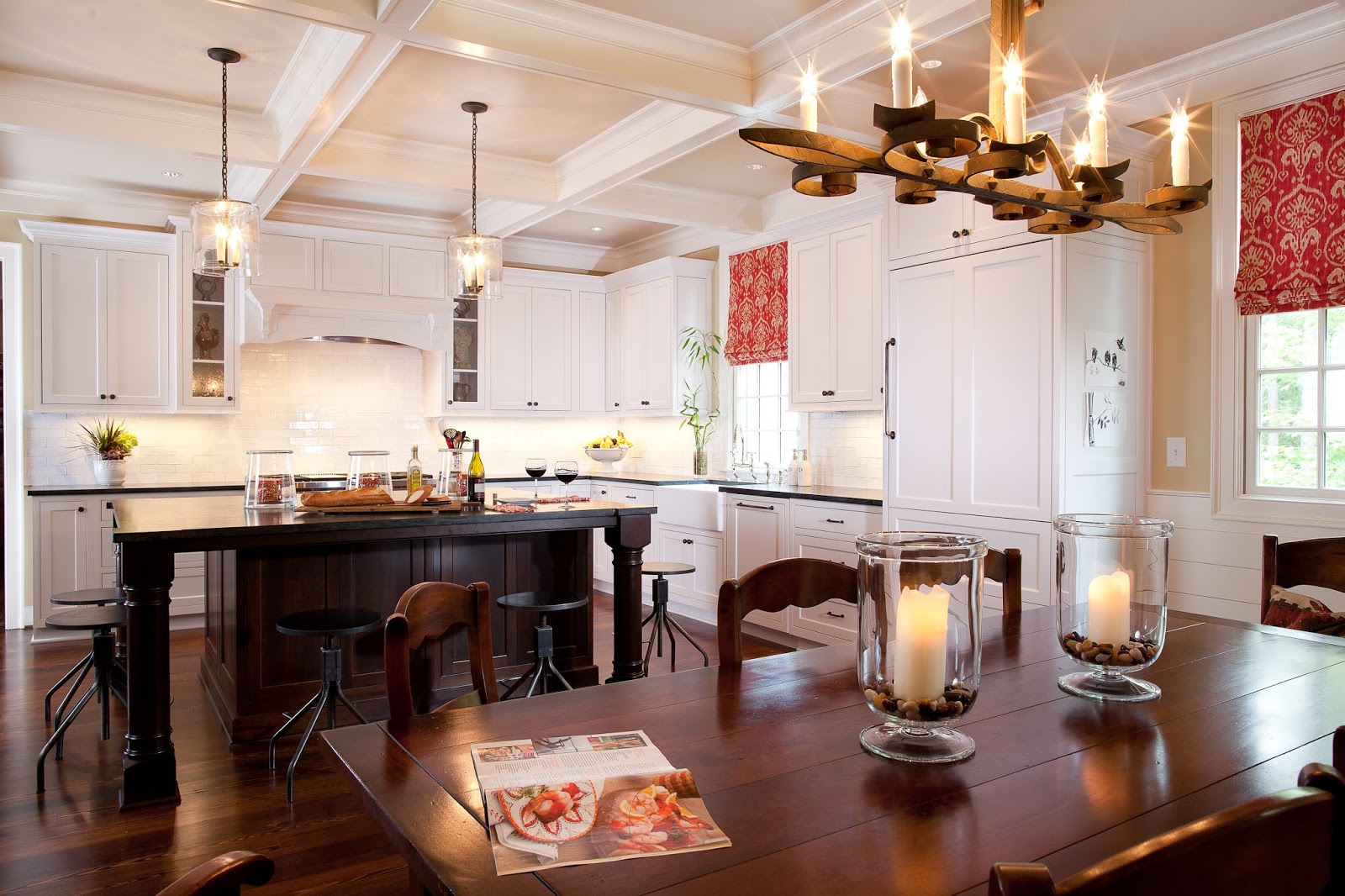 A MOSAIC Group [Architects and Remodelers] Case Study
Before
Challenge:
The kitchen is the anchor of a Williamsburg reproduction home. The owners of this Sandy Springs home had a decision to make – work with the layout of the distinguished replica or design a new "modern" floor plan. The couple wanted a family-friendly environment where they also could entertain.
MOSAIC Solution:
 
We removed the walls from the laundry room, the vestibule and the kitchen, creating one large room. Because they were load-bearing walls, we added structural beams that afforded the infrastructure and opportunity to create the coffered ceilings.
The seamless addition at the rear contains a laundry room/pantry and a mudroom entry. Without a real dining room space available, the choice was made to accommodate dining in the kitchen area. The spacious island has barstools on two sides and serves as a casual dining area.
Kitchen After
The classic white inset cabinetry doors fit with the style of the house, and we replicated with custom moldings all the trim details, wainscoting and window casings. The countertops are deep green South American soapstone, and the floors are a wide random plank heart pine with a medium stain.
Result:
This kitchen is amply detailed, open and sophisticated. It has been remodeled to fit the family's lifestyle, yet still pays homage to the home's history.