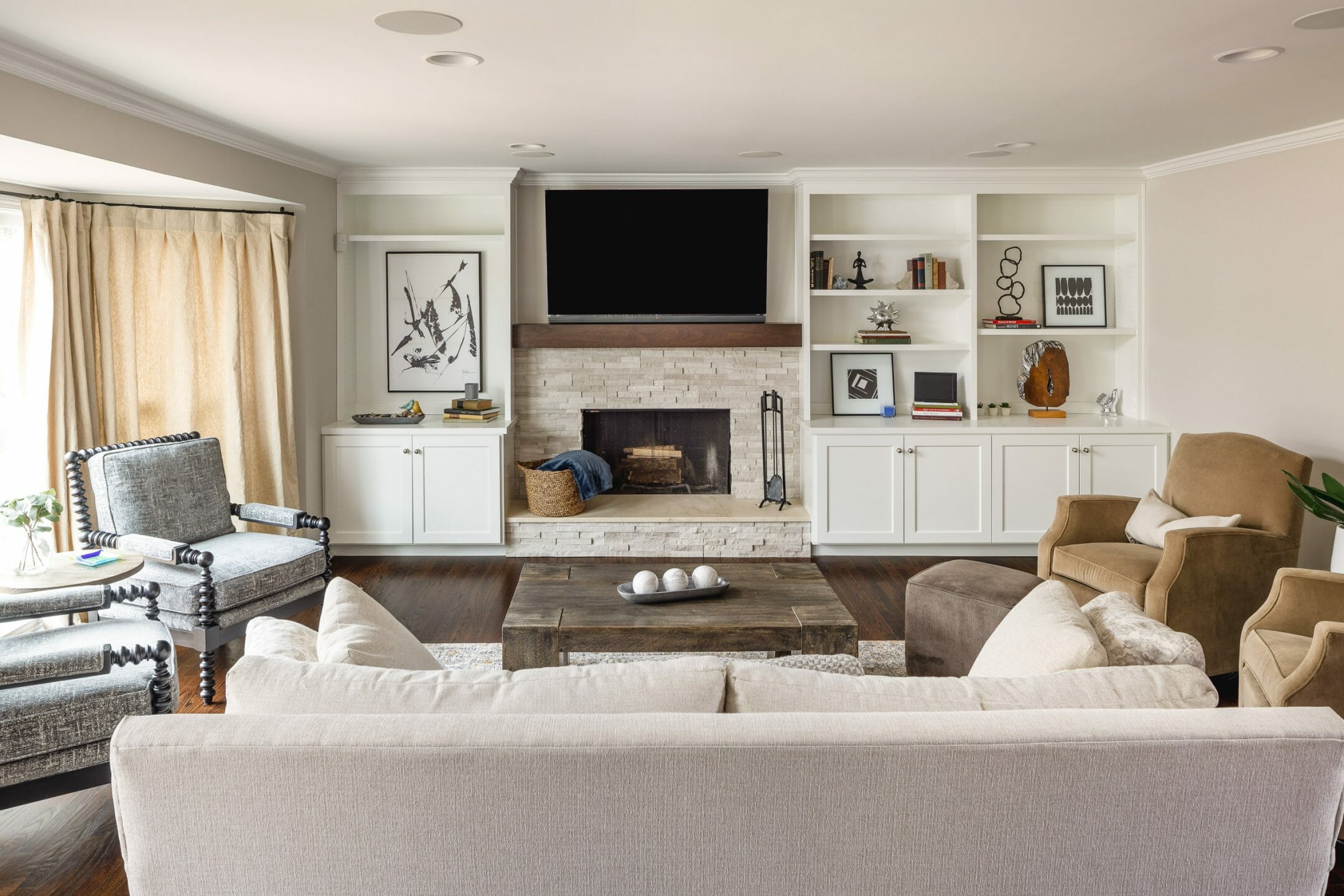 There are several popular design trends for whole-home renovations. Here are some of the most notable ones we see:
Open floor plans: One of the most popular trends for whole-home renovations is an open floor plan. This involves removing walls and creating a seamless flow between rooms, which can make the home feel more spacious and inviting.
Smart home technology: Another popular trend is the integration of smart home technology, such as voice-controlled lighting, smart thermostats, and home automation systems. These features can make the home more efficient, convenient, and secure.
Neutral color palettes: Neutral color palettes are also a popular trend in whole-home renovations. These colors, such as white, beige, and gray, can create a clean and calming environment, and provide a blank canvas for personalization through accessories and décor.
Sustainable and eco-friendly design: Many homeowners are also opting for sustainable and eco-friendly design elements, such as solar panels, energy-efficient appliances, and recycled materials. These choices can reduce the home's environmental footprint and save money on energy bills.
Indoor-outdoor living: Finally, indoor-outdoor living is a growing trend in whole-home renovations. This involves creating seamless transitions between indoor and outdoor spaces, such as through large sliding doors or outdoor living areas. It can enhance the home's natural light and provide more opportunities for relaxation and entertaining.
As you can see, these are some fantastic popular design trends for whole-home renovations to consider. These are ones that we have implemented in many of our home remodels in Atlanta and the surrounding areas. Our team will work closely with you to understand your needs when it comes to your particular design aesthic to create the home of your dreams. Are you ready to pursue a remodeling project? Give us a call at 770.670.6022 or fill out a Schedule A Consultation form here.