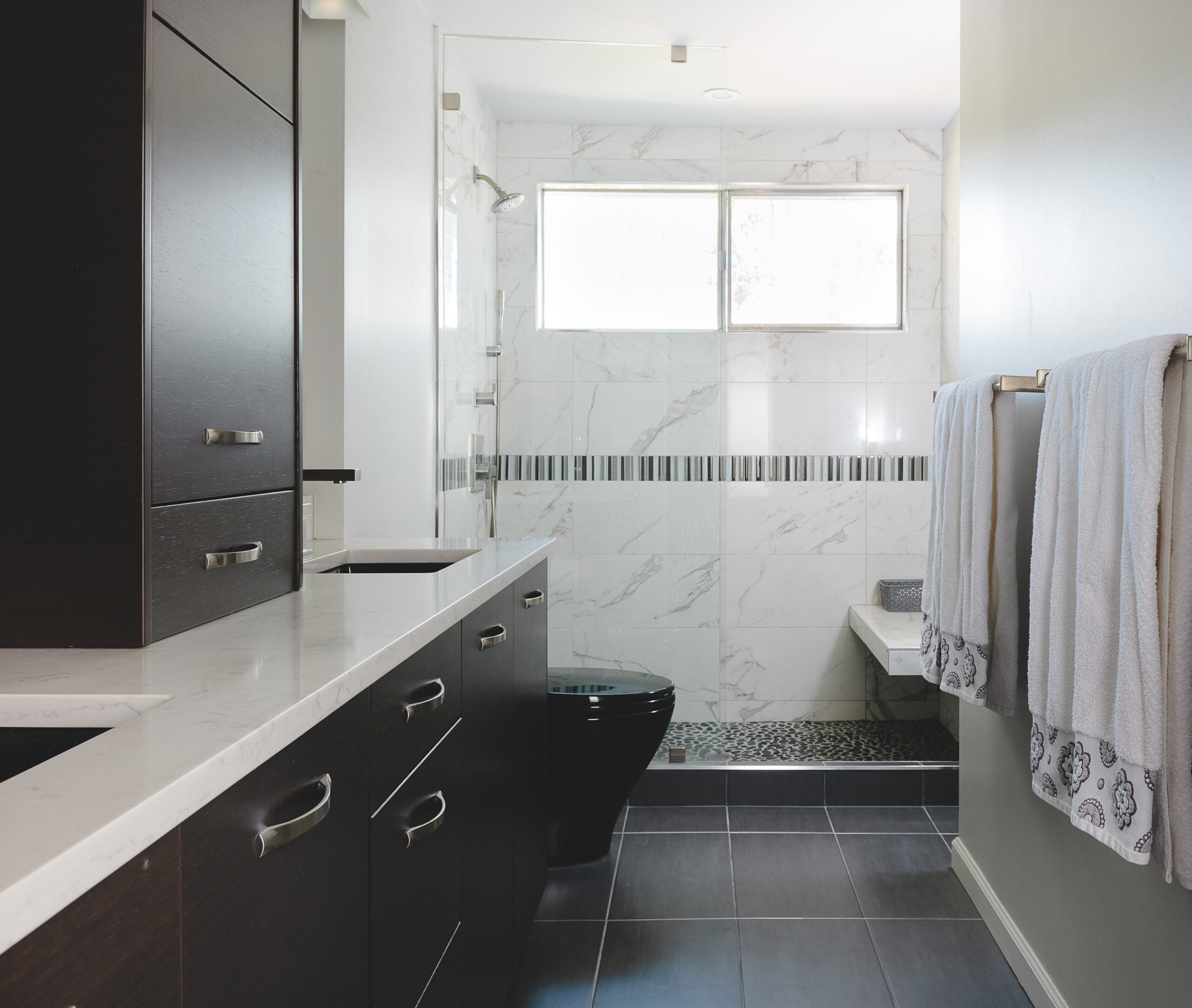 Jennifer Reed, CMKBD, a remodeling consultant with MOSAIC Group [Architects and Remodelers] in Atlanta, GA, recently earned the Certified Aging-in-Place designation from the National Association of Home Builders (NAHB). The CAPS designation program teaches the technical, business management, and customer service skills that are essential to competing in the fastest growing segment of the residential remodeling industry: home modifications for the aging-in-place.
According to AARP, nearly 90 percent of seniors want to stay in their own homes as they age. Metro Atlanta's fastest-growing age group is the 65+ senior population.
Q: Why did you go through the training needed to earn the CAPS designation?
A: Twenty-five percent of the U.S. population is 52-70 years old. Most of them are healthy and financially stable. Since Baby Boomers grew up with a healthy respect for saving, they're in a good position to spend dollars to make it possible for them to remain in their homes.
This group's net worth is five times the national average. Sixty percent of them purchase some type of remodeling service each year, and 81 percent of them own their own home (77 percent of them free and clear). This fast-growing market segment will prove to be a profitable place for remodeling contractors moving forward.
Certification is important because you should always find a way to achieve the highest level of training available for your profession. The topic also hits close to home because I am a Baby Boomer with aging parents.
Q: What is the difference between aging-in-place and universal design?
A: Aging-in-place is a concept. It's not about aging. It is about user friendly design regardless of age or disability and making changes that will allow people to live in their current homes safely. Some examples are widening doorways and hallways, removing carpeting on stairs and floors, adding slip resistance in the shower and bathroom, adding additional lighting in high-use areas, and ensuring controls are easily accessible. Universal Design is invisible. It is the design of products and environments to be usable by all people without the need for adaptation. For example, a phone with larger buttons, lever handles, rocker switches, etc. These are all products used to make life easier for everyone and yet they are invisible as a design concept for anyone specific.
Q: What are some things clients should consider when undertaking a remodeling project?
A: Wider doorways and hallways, lever handles instead of knobs, additional lighting, and continuous light to medium hard flooring (no carpet). Minimize stairs in the design, paint risers on stairs a bright white or bright color for easy definition, and install slide dimmers instead of knobs that turn.
Q: As a remodeling consultant, have you had requests in the past or are you planning for the future?
A: We get calls all the time from folks who love where they live and don't want to move as they age. Other callers have children with disabilities and want to remain close to their doctors and specialists. We also hear from people who are bringing parents in to live with them and want them to be safe and comfortable.
MOSAIC Group is in the middle of a remodel for a 78-year-old (healthy) woman who wants to stay in her home through end of life. We are remodeling her entire first floor to make sure that she can live there comfortably and safely for many years to come. We are also currently in discussions with a family who is bringing a parent into the home and wants to build an addition on to the house for him to live in but make it usable for others in the event of resale.