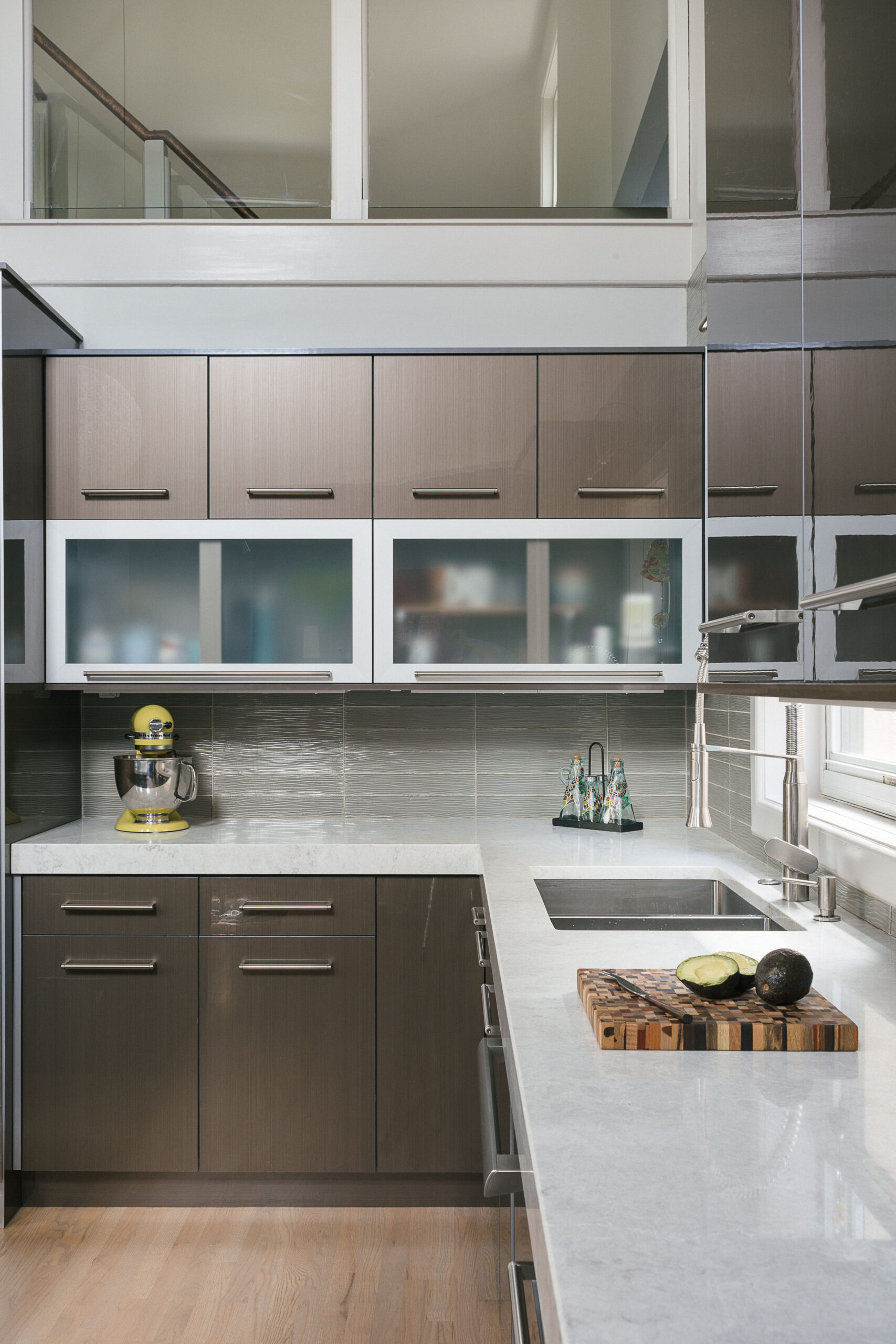 What role does the sink play in a kitchen renovation? Selecting the proper sink is as important as selecting the right appliances. There are many different sink styles, sizes and finishes, and they all provide a different function. The client who uses their kitchen once a week to cook boxed macaroni will have different needs than a culinary chef who constantly preps, washes and cooks.This individual might want a multi-function sink that is extra wide and has an integrated cutting board or drying space; whereas the former might only need a durable sink for soaking and rinsing. All these factors come into play when designing a kitchen space.
Which design schemes go well with stainless steel sinks? Everything! There are hundreds of styles of stainless sinks to choose from that lend themselves to being more traditional or more modern, depending on the style of kitchen you're designing.
Is there an advantage for purchasing an undermount sink? You gain an extra 1-1 ½" when it is under mounted (depth of the sink + thickness of your countertop). It's more streamline, and gives off a higher-end look than a drop-in model.
How about an apron front sink? I find that apron front sinks are designed more for look and style vs. function.
What's the advantage to choosing a one-bowl sink? You will have the ability to lay all of your large bake ware flat in the sink to clean it.
What about a two-bowl sink? I usually recommend a double-bowl sink for the person who likes to soak dishes, or maybe the client who likes to put the dirty dishes in one bowl and keep one bowl open for cleaning, rinsing or accessing the disposal.
Why do sinks come in different gauges of metal? The gauge of the metal refers to the thickness of the stainless. The higher the gauge, the thinner the stainless. So, a 15- or 16-gauge sink is going to be more durable (and more expensive) than an 18- or 20-gauge sink.
Source: Melissa Austin, AKBD, Allied ASID, MOSAIC Group [Architects and Remodelers] in Atlanta, GA