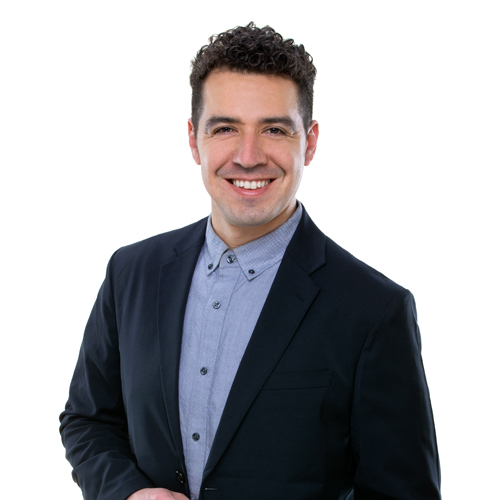 Meet our Architectural Designer, Adan Gonzalez! We recently caught up with Adan and asked him a few questions including his background, hobbies, and what motivates him every day.
Tell us a bit about yourself.
I have more than 15 years of experience in the field of Architecture and Construction. After graduating from the Rhode Island School of Design with a Master's in Architecture, I entered the field of construction/fabrication as a CNC Operator in New York City. The experience in the shop provided the opportunity to gain a deeper understanding of building methods to supplement my training.  It also allowed me to exercise creative problem solving in my role as an Architectural Designer.
What do you like to do outside of work- hobbies, etc?
When I am not at the office, I enjoy the outdoors by hiking and rock climbing. I also stay active and creative by designing and building furniture.
When and why did you choose Architectural Design?
I discovered Architecture in a peculiar and perfect way. One day, I was having a casual conversation with my father about all aspects of life, including my career plans after I graduate high school. I was passionate about creating thought of a career as an artist. However, I also have a natural gift for construction, given my father was in construction. Instead of trying to find the "right" profession, I told my father, "I wish I could construct buildings and make art." He told me, "you can, it's called Architecture."
What is some good advice you have received in your career as an Architectural Designer?
The best advice that I have received in my career as an Architectural Designer comes from someone that I respect very much. He told me "no matter what, know your self-worth." This can be applied to all aspects of life, which is probably why it resonated with me.
What motivates you every day?
I am motivated by many things; however, specifically at work, I am motivated by a simple idea: contribution. First, I think about a project's timeline, from concept to construction. Then, I think about all the challenges that can surface throughout the process. There are many opportunities where a project can suffer. It takes a team to maintain the progress of a project and I enjoy resolving issues that contribute to its success.
What is your favorite part about working at MOSAIC?
My favorite part about working at MOSAIC is actually comprised of two-parts. First is the people, second is the scale of projects. Collaborating with colleagues that offer their own expertise to the success of a project is an invaluable resource. The type and size of projects that we primarily work on has also been an enjoyable aspect. It allows me to "dive deep" into a project, and within months, be able to usher that project to fruition.
What's the number one item on your bucket list?
I would like to spend some time in Japan traveling the country and experiencing the culture. I am quite fascinated by many aspects of Japanese culture and its history, and I think of myself as a student of Japanese Architecture and Design. Perhaps I will be able to check this one off the bucket list sooner rather than later.