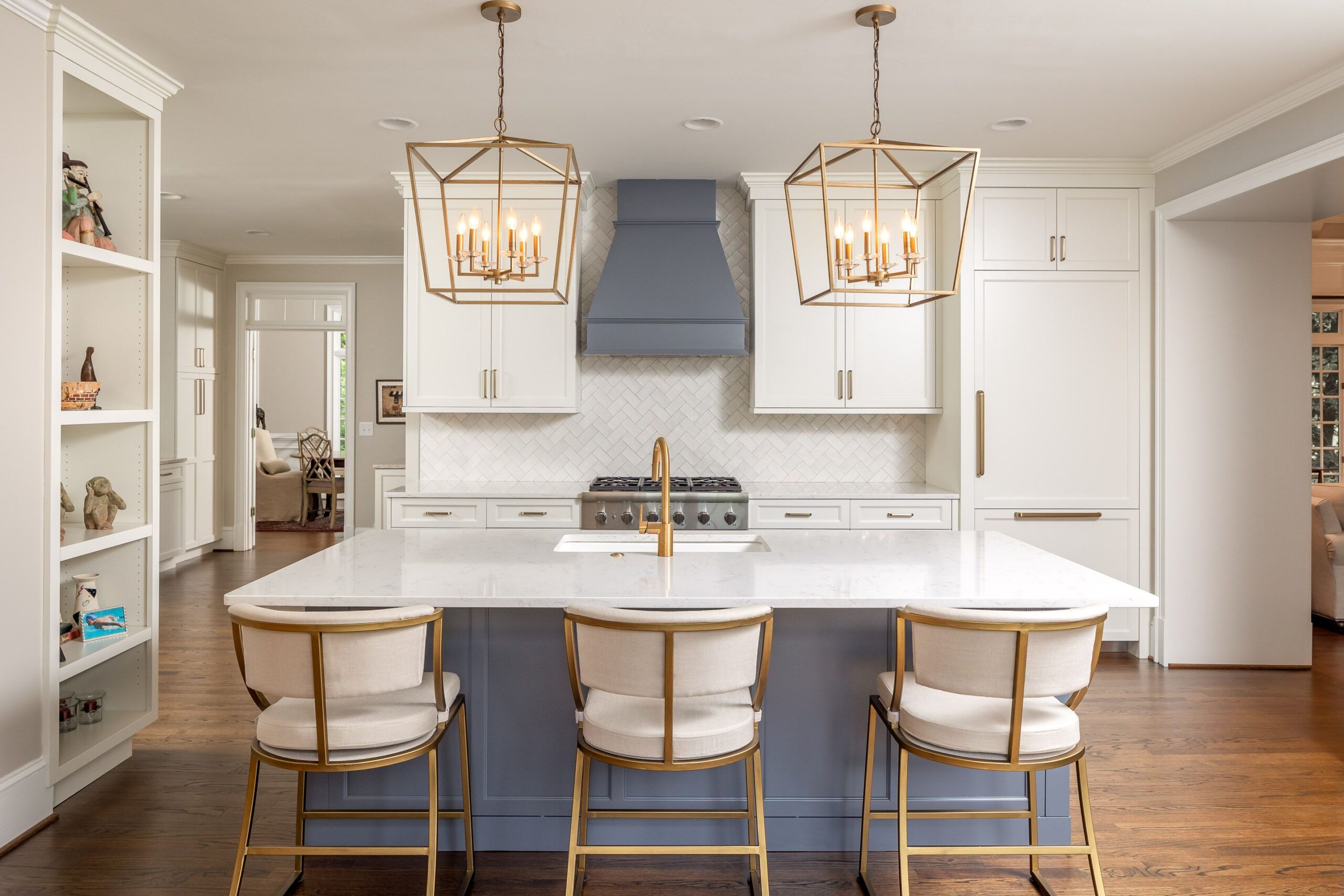 We recently completed a beautiful kitchen remodel in Dunwoody, and asked our Interior Designer on the project, Deborah Hosey, about various aspects of the project.
1) What was the scope of this kitchen remodeling project?
DH – This was a total kitchen remodel. Walls were removed and changes were made to the original footprint.
2) How did you work together with the client to solve their issues?
DH – We met with the client on several occasions to discuss their needs and wants for this space. We walked through each cabinet to plan its use, which the client loved.
3) Is there a particular problem that you solved?
DH – the client had some odd angles in their kitchen that they wanted removed to make the space function better and to make it more appealing.
4) What was the  main challenge you faced with this remodeling project?
DH – I would say the main challenge in most projects is timing. Meeting the clients' expectations on scheduling and project completion is always a top priority.
5) Any supplemental information about materials used or custom designs worth noting for this kitchen?
DH – We created custom cabinets, used quartz countertops and 4×4 gradient tile backsplash. We also went with large antique gold pendants and antique gold hardware which is an on-trend look.
6) Anything else fun and/or interesting to add?
DH – One of my favorite things are the custom doors on the pantry that we made to look antique. They are stunning!