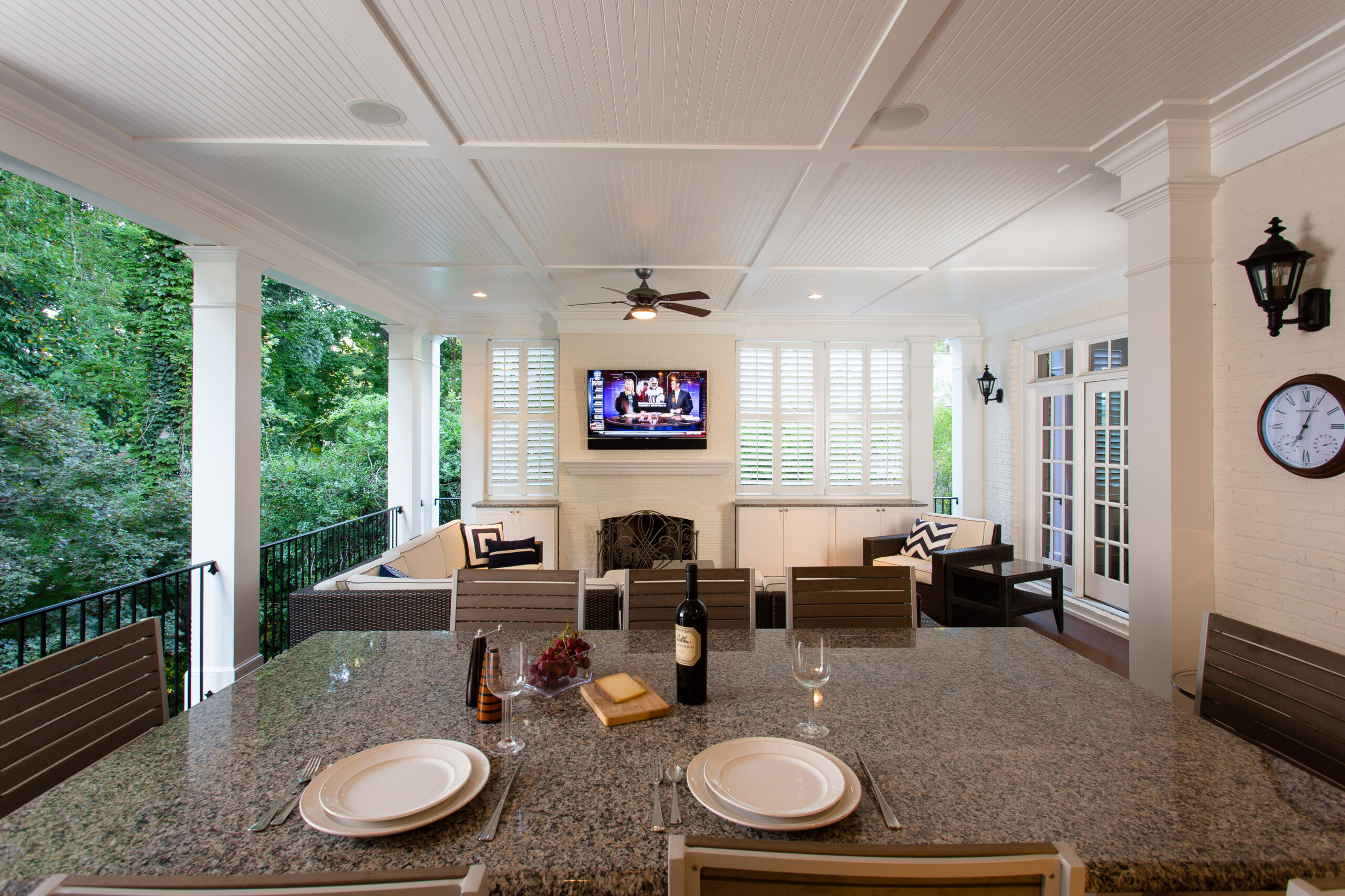 Interest in remodeling cuts across many demographics, but four subgroups are particularly likely to retain the services of a professional design and build company. First are the empty nesters whose children are attending college or now living on their own. Then there are households adding a family member. It might be a new baby, but it could also be an elderly parent or other relative. First-time homebuyers who have purchased an older house that needs a lot of work are also likely to look for professional help. Similarly, people house-hunting due to corporate relocations may fall in love with a home in an older neighborhood rather than one in a trendy new subdivision.
All these groups have something in common: the two areas they're most likely to renovate are kitchens and bathrooms. With this type of project, homeowners have the satisfaction of putting a personal stamp on their home and also perceive that they're getting a good return on their investment.
Other projects are also high on home improvement wish lists. Many people living in older houses, built when living spaces were smaller, choose to add a family room or sunroom. Others prefer to build outdoor rooms. More than just a screened porch, these spaces often feature fireplaces, fire pits, televisions, or outdoor kitchens. (MOSAIC Group, a full-service design-build company, has an outdoor division handling outdoor spaces, pools, landscaping, and lighting).
Patterns in preferences for location—e.g., city vs. suburbia—are hard to decipher. Contrary to stereotypes, some families with young children move from the suburbs to the city, while older individuals or couples may pursue a major home renovation, rather than downsize and move to a senior living community, in anticipation of having family members move in with them.
Further, for many clients, remodeling doesn't necessarily entail a complete makeover. Some homeowners aren't terribly concerned that the color or style of their kitchen appliances or bathroom fixtures went out of fashion decades ago and don't jump into action every time the design gurus issue new pronouncements. Instead, they may be satisfied with freshening the look of a room with paint colors, cabinets, countertops, and flooring in neutral or earth tones or crafted with natural wood or stone, while leaving other things unchanged.
Regardless of their goals, homeowners considering a remodeling project can benefit from working with a design-build company or a designer who will work in concert with a contractor. It's also helpful for homeowners to try out ideas using the features on websites such as Houzz or Pinterest. The design professional can then review the client's selections, discern common threads, and create plans reflecting their preferences and priorities.
Source: Scott Foerst, Remodeling Consultant, MOSAIC Group [Architects and Remodelers] in Atlanta, GA