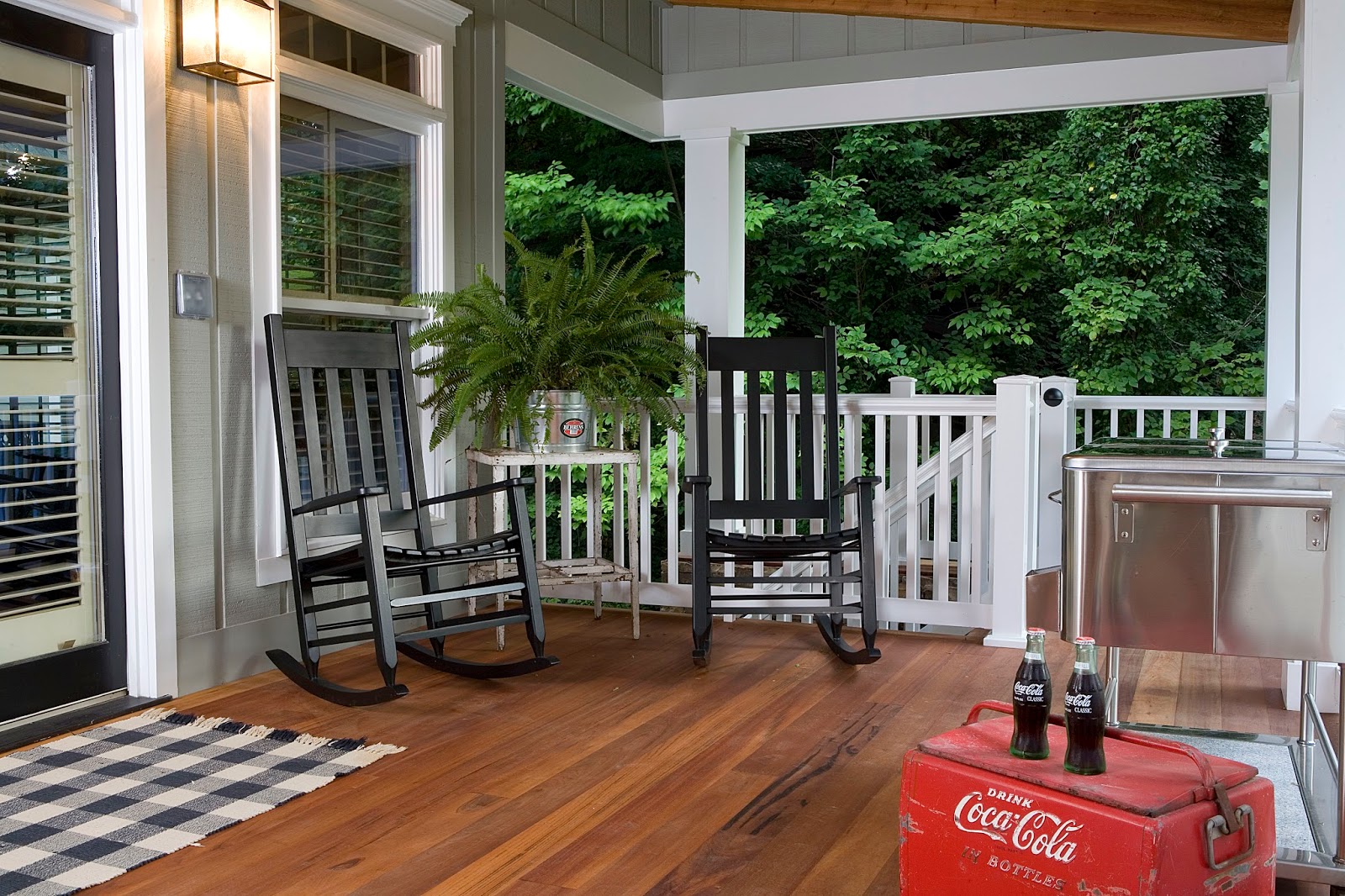 A deck helps expand your living space and provides a great spot to commune with nature. Adding or replacing a deck not only boosts your home's curb appeal, it also has the potential for a good return on investment from your remodeling dollars.
Which material is right for your project depends on several factors, including decking color, available board sizes, maintenance requirements and price.
Be sure the style of the material you select complements the character of your house design.
Although wood is the most popular type of decking, there are lots of good-looking products currently on the market that weren't available five to seven years ago.
While cedar used to be a very popular deck material, we have found that it doesn't hold up in the South because it's very porous and has a tendency to rot more quickly.
Use of exotic woods has diminished due to non-regulated deforestation practices and lack of certified wood.
Pressure-treated pine, readily available in the South, can be a good option. It's treated with environmentally safe chemicals to resist decay, fungus and wood-boring bugs.
There are different grades available, from the number 2 grade you might find at a home improvement store to a quarter-sawn clear grade lumber. Cut long-wise instead of cross-wise, this material doesn't warp or twist. Since there are no knots, it's a beautiful-looking product with a long warranty.
Pressure-treated decking requires routine maintenance, including an annual power washing and an application of stain or preservative every two to three years, depending on exposure to the elements.
Composites, the first generation of alternative decking, are comprised of a meld between wood fibers and recycled plastic. Although they're virtually maintenance free, most composites will fade over time.
Plastic or PVC decking is made from plastic and contains no wood fibers. It's stain-resistant, doesn't require finishing, and won't crack, warp or splinter.
There is a hybrid, called PVC cap, that is a composite material inside with a PVC coating around the outside. It's price point is between a composite and plastic.
Sun and water aren't friends of wood. Any product that is in direct sunlight all day long is going to weather faster than it might in a covered or shaded environment.
PVC seems to do better in sun than wood or composites. That's because it's less porous and has ultraviolet (UV) inhibitors built into it.